Are you still using traditional telephony using the old copper infrastructure and using products such as ISDN2 or ISDN30 then here is some information you really cannot ignore! By the year 2025, your technology will be extinct.
So now what? What is hosted telephony? Well with a market flooded with so many abbreviations and making the market more and more confusing we decided to enter the arena with the most cost effective offering out there.
On top of that, We are partnered with BT for this product for total peace of mind, everything is simple to understand and no more confusion!
If you're a large corporate and looking to add all the "bells and whistles" to the solution then we can also cater for your every need. Sounds interesting right? It must be. In the next four years alone, over 3 million people are predicted to change and that number is due to rise.
Hosted Telephony Confusion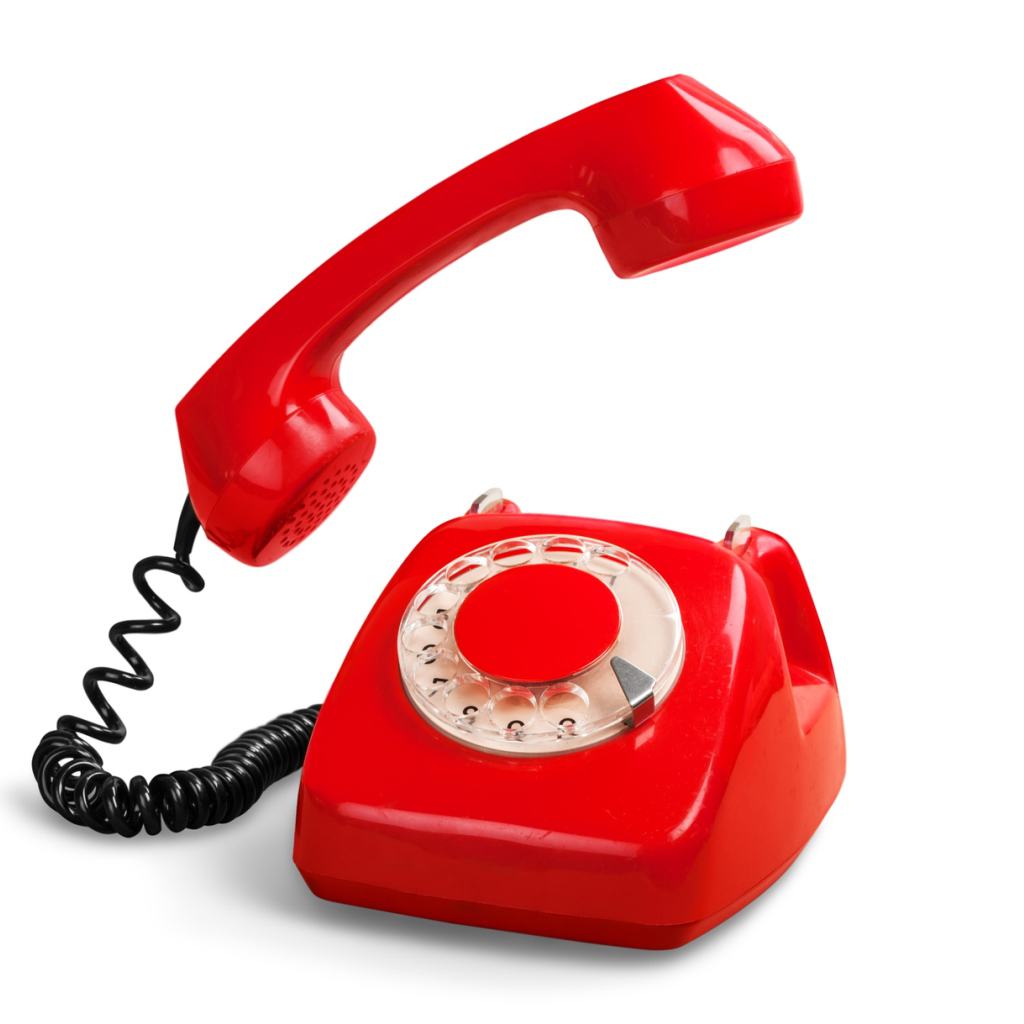 So lets start by clearing the air. What are all these abbreviations about?
Well, as you look into this market more and more you will come across cloud phone systems, business VoIP, hosted VoIP, VoIP systems, VoIP phone system, virtual phone system, cloud pbx, hosted telephony, hosted pbx, SIP trunks, VoIP service and IP telephony so no wonder people are getting confused!
The simple fact of the matter is this. If you are currently using the old ISDN technology, nothing really changes that you can see. You will still pick a handset up and dial a number (unless using a soft client). The main difference is in the technology.
With ISDN you are using a technology that has been around since the 60's in copper. With modern technology such as hosted VoIP, you will be using your internet connection to make the calls.
So whatever you want to call it, it makes no difference! It the benefits it brings you that's the most important factor.
Our hosted VoIP offer has purely been built with customers in mind. It brings together the enterprise grade quality of the BT network with the agility and innovation of 2Connect.
This technology is fully cloud based. It also offers the functionality and scalability that is associated with a modern day phone system. This is where it gets interesting!
We are now able to offer more than the market leaders. A huge statement I hear you say but here are some reasons why.
As standard we will include a better quality of service, better pricing, better handsets, more inclusive minutes, more flexibility and more functionality on what we think is the best hosted telephony offering on the market bar none.
Like all hosted VoIP solutions, it will require a reliable voice quality IP connection. If you currently do not have this, do not worry as we can sort this for you. Please ask for more details.
We understand that call quality is of paramount importance. It also gave this technology a bad name in the early years but times have changed and changed for the better.
With our business VoIP solution we can offer dedicated voice over broadband and Ethernet circuits!
For the larger companies out there plus the ones with multiple sites, we can use our dedicated Virtual Private Networks (VPN's).
This basically means that all our call traffic bypasses the public internet, meaning we have complete control over the quality of the service we are providing to you. We manage the entire solution from end to end.
Matching up the best price with the best product is something of a rarity in these modern times but it's something we have achieved and are fortunate enough to share that with our customers.
Hosted VoIP Inclusive Features
Unlimited Free On-net Calls

All your calls between other handsets and even other offices that have this installed will be free.

Unlimited Calls to 01,02,03

Any calls to 01, 02, and 03 numbers will be completely free of charge.

Unlimited Mobile Phone Calls

All calls to mobile phones will be included just the same as 01, 02 and 03!

UC Business Mobile App.

Make and receive calls from your mobile like you are in the office plus a whole host of other features.

24/7 Network Monitoring

For total peace of mind, the network is monitored 24/7 to solve any issues before they even reach your end.
Advanced Hunt Groups

If you want 5 phones to ring for accounts, 10 phones to ring for the sales dept, this is just for you.

Voice Messaging plus Voicemail to Email

Not only can people leave you a voicemail, but we can also have the voicemail emailed to you.

Unlimited Levels of Auto Attendant

Create an unlimited number of virtual receptionists to manage each layer of the incoming call.

Go Integrator Lite

Desktop based Computer Telephony Integration (CTI) from Broadsoft.

End To End Service

Complete all in one solution with a choice of high end handsets available.
Hosted Telephony Advanced Features
Latest Functionality

MeetMe Conferencing and screen collaboration

Flexible Number Portability

The ability to retain your office numbers.

Call Centre ACD

Automatic Call Distributor is to disperse incoming calls to contact centre agents or employees with specific skills.

Call Recording

The ability to record all calls plus store them for up to six months!
Go Integrator DB

Full integration with a CRM system.

Call Analytics

Full in depth call analytics available anytime.

Skype

Skype for business plugin is now available.

Hardware

The latest market leading Polycom handsets are available.
So What Hardware Do We Offer?
Firstly, if you have your own compatible handset then feel free to use that. If you want to use one of our handsets then we provide a suite of Polycom phones.
We have slightly different price brackets but we start with the Polycom VVX 300 and 301 models. More info can be found HERE. 
The next price bracket sees us introducing the Polycom VVX400 plus VVX411. More info HERE. We can also offer the Polycom 500 in this price bracket and the info for that phone is HERE.
Finally, in our top tier we can offer the Polycom VVX600 for which the information on this phone can be found HERE.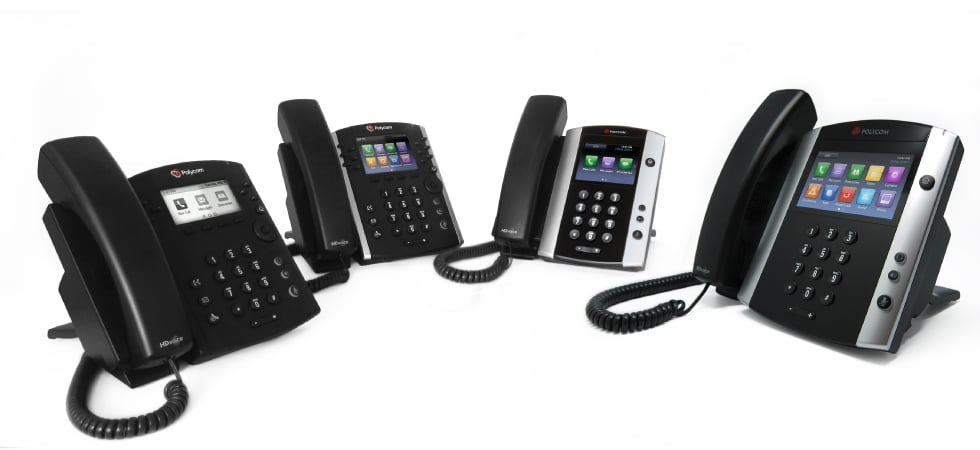 What Are The Hosted VoIP Benefits?
Secure

Built in business continuity and disaster recovery with call re-routing.

Costs

Simple, clear to understand pricing which is market leading.

Scalable

Very easy to add and remove users.

No Hardware

Complete PBX functionality without the hardware.
Budgeting

Easy monthly budgeting with fantastic inclusive bundle.

Reliable

Guaranteed 99.9% uptime backed by our SLA (service level agreement).

Features

Wide range of features available.

BT

Reliable, robust platform in partnership with BT.
Partners

Best in class partners – Broadsoft, Polycom, Yealink, Tollring.

Terms

Attractive payment terms including a new handset if needed.

Mobility

Enhanced mobility through seamless remote operation.

Opex

All handsets offered on 100% OPEX model.
Our Market Leading Hosted VoIP Solution Summary
Overview
So when everything has been taken into consideration above, let's summarise why we believe this is that right solution for you.
Best Price – We can beat any price on the current market.
Best Quality of Service – Our QoS is end to end, delivering a market leading customer experience.
Best license – Our license is market leading and offer the best value to customers.
Best commercial terms – No catch, just a flexible 30 day rolling contract.
Best call bundle – All calls to 01,02,03 and mobile! Simply market leading!
Best handsets – A suite of Polycom's latest and greatest phones covering every need.
Free Consultation
If you are unsure of how to make the move from old technology to new or are currently using this type of setup and simply want to see how we can better your current setup then feel free to contact us to schedule in a call to discuss your needs and let you know what we can offer.


There is no commitment needed. If we can help you out then even if you decide for whatever reason that we are not a fit for your business, at least you have gained some free advice. Nothing ventured, nothing gained but I am sure you will be happy you had the call.
Our Other Telephony Offerings
What Makes Us Stand Out From The Crowd?
We are a very unique company in our own right offering what the other companies simply cannot. As you can see on the image, these are just a few of the reasons we are different.
Great Pricing? It's just the beginning!
Price Promise
The only company of our type in the UK to offer this. Please grab a free quote from the top of this page!
Bespoke Solutions
We offer completely free, impartial advice and work with all the UK providers which puts us in a position to tailor a solution to whatever your needs may be however complex it may be.
Support
Our support really is non stop. From the first point of contact right the way through your whole journey, we will be with you every step of the way.
Increased Bandwidth
As long as you have the correct bearer in place, you can upgrade your speeds mid-term if you wish to a higher amount future proofing the business.
Us!
We pride ourselves on being different and breaking the mould. We are nothing without our customers who mean everything to us.
Looking For Other Product Information?
Our Price Promise Guarantee!
Not only do we work with every single top tier provider in the UK BUT we also offer a price promise guarantee. If you find a cheaper quote elsewhere, simply let us know.
If it's a "like for like" proposal, not only do we price match but we will beat it for you! Simply ask for more details or click here.
You now get all the benefits of being on the best networks in the UK at a fraction of the costs compared to going direct!
Great pricing? It's just the beginning!
Some Of Our Proud Customers