Leased Line Prices
Looking For The Best Leased Line Pricing? Get A Quote Or Read Our In Depth Guide.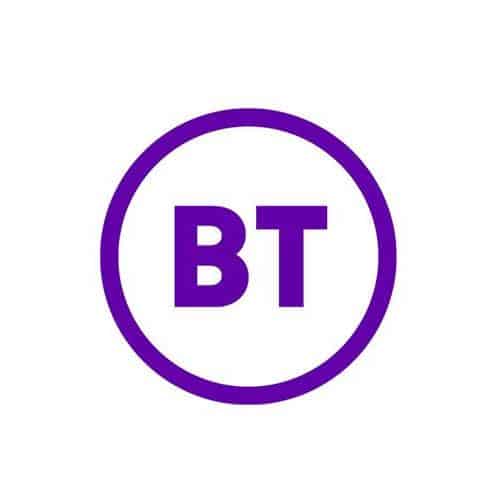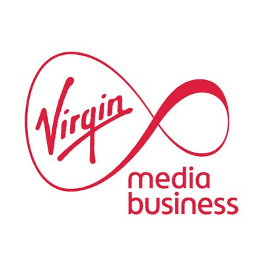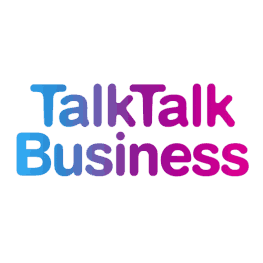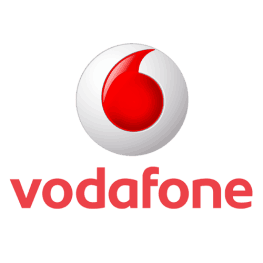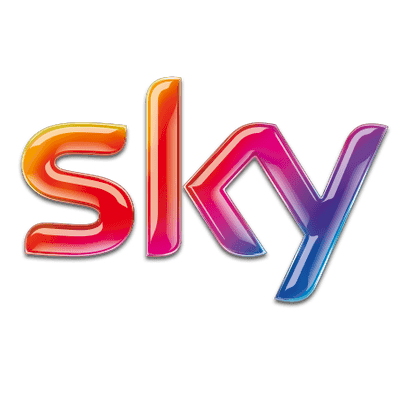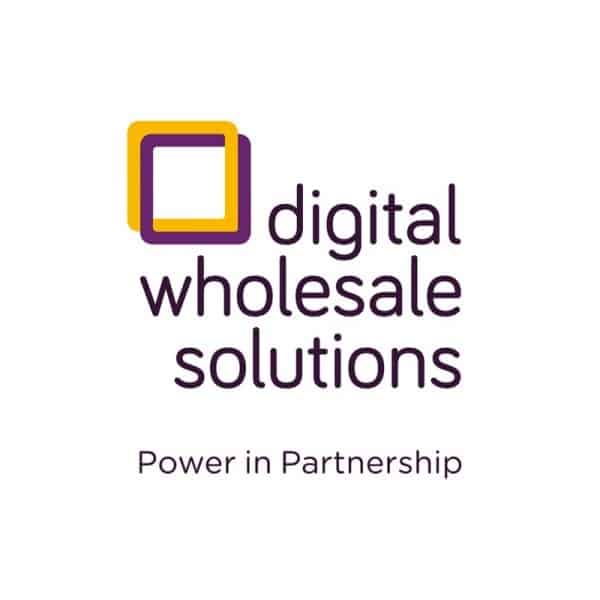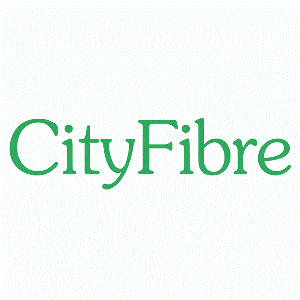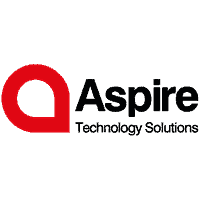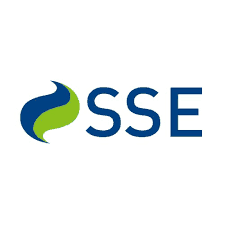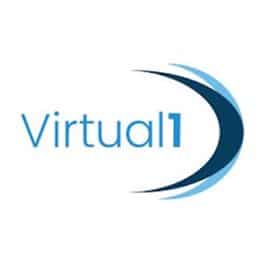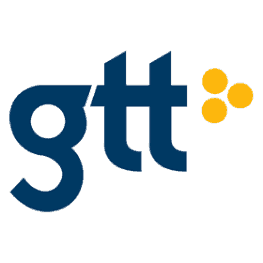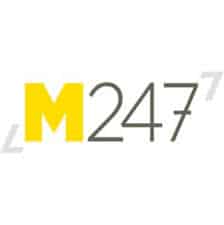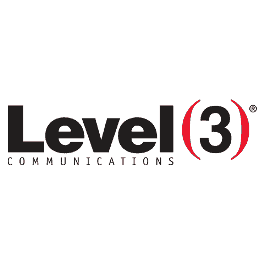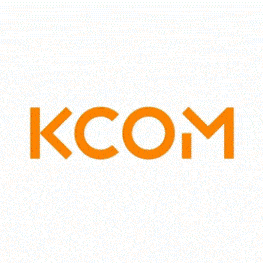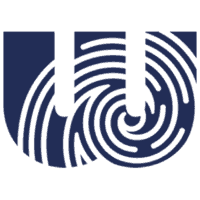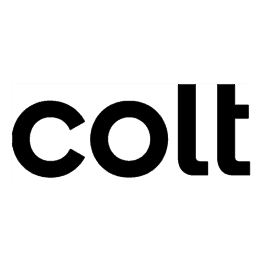 Leased Line Pricing
Getting your quote is only part of the equation. Your internet connection is critical to your business. 2Connect provide a comprehensive range of leased line solutions that can be tailored to fit your exact needs.
We also provide a premium 100% availability service level agreement to reinforce our service offering and to ensure you receive the best pricing available, we operate a price promise.
This guarantees that we will not only match any quotes that you get from any UK leased line providers but we will also beat it for you! A first in our industry.
The 3 Main Factors Used To Calculate Prices
A Brief History On Leased Line Prices
"Leased lines and the prices associated with them have drastically dropped a long way from where they first started."
The telecoms market finally got opened up to competitors to BT's dominance in 1981 thanks to the government. The competition initially came from Mercury Communications, a subsidiary of Cable & Wireless and has grown from there.
1984 saw more changed as BT was privatised. OFTEL was also created with the main aim of ensuring fair trading between the competition and BT. Unfortunately, OFTEL ended up getting a bit of a bad name in the early days due to the fact that businesses though that they were too lenient with BT. A few of the reasons for this was the slow roll out of ADSL as this was classed as having a negative effect on BT's ever growing ISDN service, plus LLU (Local Loop Unbundling) which could have caused huge issues for BT's monopoly on ADSL provision and line rental.
IT took OFTEL 17 years before deciding to make BT offer leased lines on a wholesale basis! BT leased line pricing from that point on was never the same. The competition were now in business being able to market, sell, provision and bill leased lines in the UK themselves.
"After pressure from OFCOM, BT agreed to split its main operational power into three independent sectors consisting of BT OpenReach, BT Wholesale and finally, BT Retail."
The dot com boom (and crash) back in 2000 also payed a major role. One of the effects is that it created several providers who could now undercut BT leased line pricing simply because they had their own fibre networks. OFTEL's next step was to push for Local Loop Unbundling and sensible costings with regards infrastructure and wholesale services. OFTEL merged with a select few other regulators and OFCOM was born in 2003. OFCOM was the voice that, realistically OFTEL should have been.
BT stated that BT Retail would not get preferential treatment from BT OpenReach or BT Wholesale. They wanted to favour the retail arm but they couldn't so hence the statement about the treatment. They wanted to get OFCOM off the case with the retail division and it worked to a certain level.
OFCOM reduced the regulation to the BT Retail arm as a consequence. The 3 way split of the company now made it an enticing marketplace to enter for the big brands out there in the UK such as TalkTalk, SKY and O2 to take on the opportunity of Local Loop Unbundling which brought competition at a wholesale level across a lot of the UK.
Since then, prices have fallen by around 92% which is a staggering amount and the competition for the lowest prices starts and ends with us due to our price promise guarantee. If you would like to find out just how much a leased line will cost you at your location then either fill in the quote tool at the top of this page or, if for any reason it is not working, simply fill in your details below.
Why Has Leased Line Pricing Fallen So Much?
"2021 is set to be the best year for reduced prices. Demand for bandwidth has risen but prices continue to fall but it won't last!"
This is the perception but in some instances prices have actually gone up. The overall pattern is that over the years Ethernet costs have definitely gone down. Will it stay this way? Only time will tell. It depends if the carriers get greedy.
With ISDN and all traditional copper lines inclusing broadband connections being switched off by 2025, the need for business bandwidth will increase as hosted voice will become the "go to" replacement and to run that well you need a dedicated connection.
Carriers are well aware of this and it may cause an increase in pricing simply due to the increased need, but even if they do, you can be safe in the knowledge that we will still offer the best prices in the UK.
Renewal pricing is another area of despair at the moment. Once your leased line is installed (which can take up to 3 months) and your 3 year term is up, you would expect prices to come down, but at the moment the market has hit a period of high renewal quotes. The easiest option is to keep your line in place purely because of the time it would take to replace it but it certainly seems it is worth shopping around now so you can save money. In some cases, an awful lot of money. As we are carrier independent, we can do this for you always guaranteeing you the best costs.
Generally though, as internet transit costs have fallen, such as the overall improvements in optical networking we are seeing that leased line pricing is dropping as a result. It can also reduce the costs of the data flowing over these connections. The majority of leased lines are used for accessing the internet. The demand for internet transit has gone through the roof in recent times with people going on the internet, they then order a  higher speed connection so they can stream music and watch films online as an example.
"Competition will, as always continue. This can only be good for any businesses in the market for a leased line as prices will be drastically reduced by companies like ourselves."
Due to the rise in demand (initially from consumers), the knock on effect is one of a decline in pricing, making leased line connectivity a lot more affordable. In this day and age we would rather pay more and have more bandwidth. It seems you can never have enough! The overall feeling is that for the next few years at least, prices should continue to fall for new connections with us.
Optical networking technology is improving all the time, network equipment will continue to become more advanced and as a result costs will fall.
Instead of going direct to the likes of BT Business and Virgin, paying over the odds and getting the exact same line from them as you would from us, but with us you have a whole lot more money in your pocket!
The demand for bandwidth will continue to grow year on year. Here's hoping the carriers don't get greedy around 2025 as a result of the copper switch off. If they don't then prices will continue to fall which is good news for all of us!
What Are The Key Factors That Determine The Price You Pay?
"The rise in competition means that 2021 is a great time to be in the market for a leased line but location plays a big part!"
There are a number of different factors taken into consideration to determine how much you can expect to pay for your own dedicated connection.  Prices can range from a few hundred pounds to a few thousand depending on your requirements.
Historically, prices of leased lines have fallen year on year. What was once only available to large corporates, leased lines are now accessible to all businesses.
Added to the fact that by 2025 ISDN lines will cease to exist, demand for leased lines is increasing as all businesses that currently don't use VoIP (Voice over Internet Protocol) will have no choice but to switch over to it.
For VoIP to run seamlessly you will need to ensure you have the capacity to integrate it without sacrificing the bandwidth you currently have. Below, we will now outline the five key areas that have an effect on a quotation plus a summary.
So How Do I Get The Best Leased Line Pricing?
A fibre optic leased line is a private telecommunications line that permanently connects two locations to provide reliable, guaranteed bandwidth for data, internet and voice services.
Leased lines provide symmetric bandwidth, meaning that the download and upload speeds are the same. These speeds range from 10Mb right up to 10Gb.
When selecting your service speed you also select a bearer speed which is the maximum your line can carry in the future. So when receiving a leased line quote you will see figures quoted such as 10Mb on a 100Mb bearer – which means you are taking a 10Mb service on a 100Mb bearer.
At any point in the future you can increase your speed to 20Mb, 30Mb right up to the limit of 100Mb. Typically there are three main types of leased line connection:
Connection type 1

A connection between a customer location and a Point of Presence (PoP), which is typically used for access to the Internet.

Connection type 2

A point to point (P2P) connection between two customer locations linking them both together for data upload/download.

Connection type 3

A connection between a customer location and a data centre. Whilst the majority of leased lines we supply are for internet access, we also provide them for MPLS Networks and direct P2P (point to point) connections.
Who Are 2Connect And Why Should We Use You?
"If you find cheaper pricing elsewhere for a like for like service, not only do we price match but we will beat it for you!"
2Connect have been around since 2008 and offer an online leased line quote tool so you can get instant leased line pricing without having to wait using a real-time carrier pricing tool.
The pricing that comes back is an average, meaning it pings out to all the providers we work with and comes back with an average price for you.
We then do a complete check on the area to come back with an accurate price for you. Most pricing is based on a fully managed service including router, 24/7 support 365 days a year plus static IP addresses as standard.
Our leased line prices are based on wholesale pricing from the leading UK providers.
We get the best costings available at each location. To back this up, any quote you receive, we will not only tidy it up to make it even more cost effective but we will offer you a price promise guarantee!
Our leased line pricing tool will give you an instant free quote. Simply enter all your requirements and contact details. Your quote will then be emailed over to you. We work with a lot of the leading brands/businesses in the UK. Feel free to ask for references.
How Is The Pricing Calculated?
"Leased line prices are usually a fixed monthly rate. This monthly rate is determined by the speed of the symmetric connection and the distance of the fibre line."
Leased line contracts usually last for either 12 months, 36 months or 60 months. See the chart to find out what percentage of businesses take what term. As you can see, 3 years is the best.
The longer the lease term the lower the set up and installation charges. For lease terms of 36 months or greater, the installation charge is always waived with us.
There are two different types of pricing band – on-net and off-net. On-net, as the name suggests means you are in a good location and there should be no issue with installation of your line.
If you are in a rural location then this is most likely off-net where the costs will be slightly higher as there will be more work required to get the line installed. Please ask for more details if you are unsure.
What Are The Options Available?
Download our guide to leased line costs by clicking on the pdf icon above. This will give you all the information you need in one handy place!
The most common option is a single site internet leased line connection which simply connects an office to the internet.
Ideal for businesses that are struggling with their current bandwidth and need a private uncontended line just for their use. They also benefit from symmetrical speeds.
Another option is a point to point connection which is ideal to connect two offices together so they can upload and download as much data between the two sites as they want over a super fast connection.
We also offer multi-site connectivity. This gets referred to as MPLS or WAN. Basically this allows you to connect as many offices together as you wish. You can also add more offices at any time.
Due to the complexity of these offerings, it is essential to speak to one of our advisors before deciding this is the route for you as we can tailor a solution around your exact needs.
We can also add a backup line of your choice to any connection meaning if your main line went down, it would automatically failover onto your backup line meaning your up-time will be 100%.
For the best advice on pricing, or if you have any questions relating to your leased line requirements, please don't hesitate to get in touch and we'll get you connected.
Secure

Your leased line will be dedicated to you and capacity will not be shared with other users meaning the speeds you purchase will be the speeds you get with the added benefit of being on your own private line.

Flexible

If you have a 10Mb leased line on a 100Mb bearer as an example, you can increase your bandwidth all the way up to the full 100Mb as your business grows, enabling you to adapt quickly to changing business needs and alleviate the need of purchasing another line.

Reliable

Leased lines as standard come with a 99.9999% Service Level Agreement making them pretty much bullet proof! They are regarded as the most reliable of all connectivity on the market for a reason!

24/7 Support

All our contracts come with 24/7 support as standard for total peace of mind. Even if its 3am in the morning and your connection has gone down, it makes no difference as we work round the clock to be the difference for you. We also have a 2 hour response, 4 hour fix time as standard.

Future Proof

Leased Line products are scalable and will utilise the latest connectivity technologies. Once a leased line is in, they usually do not come out due to not only the above reasons but also your business will grow to depend on it also opening the door for other technologies like VoIP to seamlessly integrate.
| Feature | Description |
| --- | --- |
| Pricing | We work with every provider to bring you the best price in the UK with a price promise guarantee! |
| Bandwidth options | Our leased lines start with a 10Mb speed on a 100Mb bearer going right the way up to a huge 10Gb! All options are completely scalable. |
| Contract term | 1, 3 or 5 year contracts as standard but we can tailor a term around your specific needs. |
| Service Level Agreement (SLA) | 99.999% (100% with backup). 1/2 hour response, 4 hour fix. Service credits for failing to meet SLA service commitments. |
| Router | Managed router as standard with all options that we provide. |
| 24/7 support | UK based technical support offered 24/7, 365 days a year for total peace of mind. |
| Proactive monitoring | We can detect issues before they reach the customer end. This is because we pro-actively monitor network devices through our network operations centre. |
| Domain | Domain transfer included with leased lines. |
| IP addresses | Static (public) IP included. Need more? As long as you can justify your requirement to RIPE you can have as many as you want. Costs may be incurred. |
| IPv6 | We are committed to IPv6 roll out meaning you will not run out of IP addresses or get stuck in a transition period. |
| Resilience options | We can offer a whole range of resiliency options with auto-failover so you have 100% connection all the time. These range from leased lines, EFM, ADSL to name a few. |
| Cloud options | If you are looking to take advantage of cloud options such as IP telephony, online storage etc then your leased line can provide you access to that. |
Leased Line Tech Spec
| Spec |  Description |
| --- | --- |
| Bearer speed | Options on bearers – 100Mbit/s, 1Gbit/s, and 10Gbit/s. |
| Circuit technology available | Fibre and copper (EFM) leased lines running Ethernet. We can also offer any technology for backup. |
| Service contention | All leased lines are uncontended private lines. You have full access to all bandwidth at all times. |
| Usage limits | No usage limits or restrictions |
| Latency, packet loss and jitter | We offer well below the industry average to guarantee advanced services, such as IP telephony on your leased lines work. We make a commitment on latency, packet loss and jitter. More details please ask. |
Our Price Promise Guarantee!
Not only do we work with every single top tier provider in the UK, We also offer a price promise guarantee on all our quotes for all our products. If you find a cheaper quote elsewhere, simply let us know.
If it's a "like for like" proposal, not only do we price match but we will beat it for you! Simply ask for more details or click

here.

You now get all the benefits of being on the best networks in the UK at a fraction of the costs compared to going direct!
Great pricing? It's just the beginning!
Looking For Other Product Information?
What Makes Us Stand Out From The Crowd?
We are a very unique company in our own right offering what the other companies simply cannot. As you can see on the image, these are just a few of the reasons we are different.
Great Pricing? It's just the beginning!
Price Promise
The only company of our type in the UK to offer this. Please grab a free quote from the top of this page!
Bespoke Solutions
We offer completely free, impartial advice and can tailor a solution to whatever you require however complex it may be.
Support
Our support really is non stop. From the first contact right the way through your whole journey, we'll be with you at every step.
Increased Bandwidth
As long as you have the correct bearer in place, you can upgrade your speeds mid-term to a higher amount.
Us!
We pride ourselves on being different and breaking the mould. We are nothing without our customers who mean everything to us.
What Makes Us Stand Out From The Crowd?
We are a very unique company in our own right offering what the other companies simply cannot. As you can see below, these are just a few of the reasons we are different.
Great Pricing? It's just the beginning!
Price Promise

The only company of our type in the UK to offer this. Please grab a free quote from the top of this page!

Bespoke Solutions

We offer completely free, impartial advice and can tailor a solution to whatever you require however complex it may be.

Support

Our support really is non stop. From the first contact right the way through your whole journey, we'll be with you at every step.

Increased Bandwidth

As long as you have the correct bearer in place, you can upgrade your speeds mid-term to a higher amount future proofing the business.

Us!

We pride ourselves on being different and breaking the mould. We are nothing without our customers who mean everything to us
Our Proud Customers